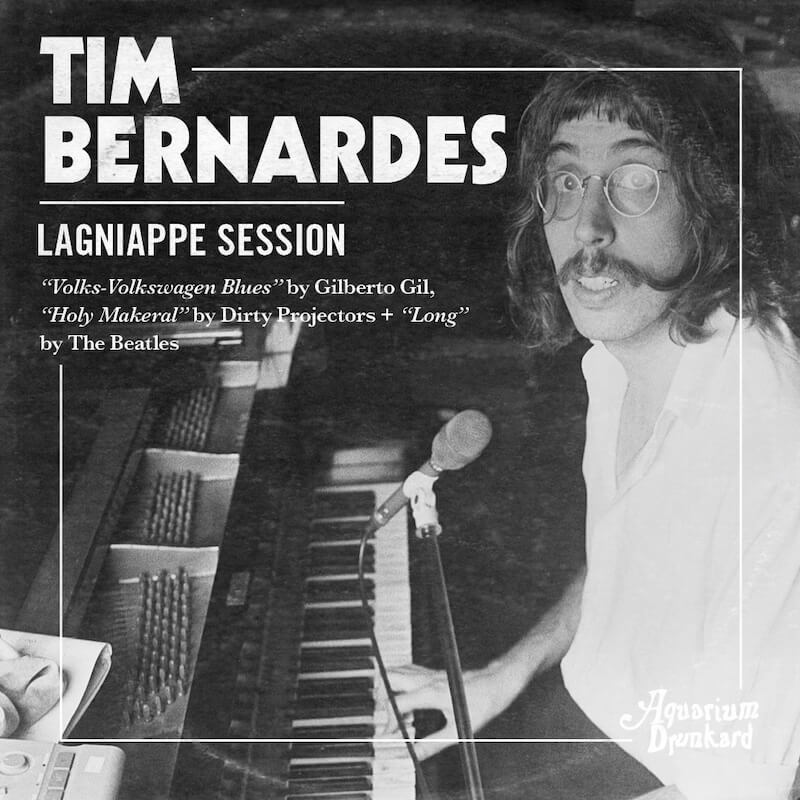 Lagniappe (la ·gniappe) noun 'lan-ˌyap,' — 1. An extra or unexpected gift or benefit. 2. Something given or obtained as a gratuity or bonus.
São Paulo's Tim Bernardes swept us off our feet earlier this month with his new album, Mil Coisas Invisíveis. Across fifteen tracks sung in beautiful, tender Portuguese, he mines love, loss, and change with equal splendor bringing his diaristic existentialism to vibrant sonic life. For his inaugural Lagniappe Session, Bernardes keeps the flame aglow, tackling one from fellow countryman Gilberto Gil's 1971 self-titled album, the Dirty Projectors' knotty, Tropicália-tinged art rock, and one of The Beatles' most spiritually mystic moments. Bernardes, in his own words, below.
Tim Bernardes :: Holy Makeral (Dirty Projectors)
I've loved the music of Dirty Projectors for many years now. I know David Longstreth likes a lot of Brazilian music and at some point I reached him through Instagram. Then in 2020 I was surprised and glad that he asked if I could do a version for this song that was in the Super João EP, that has this crazy bossa nova kind of influence. I ended up recording it but never releasing it. I love the song, and am glad to finally put this version out!
Tim Bernardes :: Volks-Volkswagen Blues (Gilberto Gil)
We used to play this song a lot between friends when we were teenagers and starting O Terno. This late sixties phase of tropicalia was the big influence that blew our minds, the first albums of Os Mutantes, Gal Costa, Caetano and Gil. It sounded stronger than any other music around us on the early 2000s, and it was part of our lives even before we were hit by it as musicians. Lately I've been experimenting with a tape recorder and an old Brazilian guitar, so this kind of semi-improvised, rocky, solo acoustic guitar and voice jam was something that reminded me of this song 🙂
Tim Bernardes :: Long, Long, Long (The Beatles)
I read that George Harrison referred to this as "a love song to god." There's this peacefulness and strong, yet familiar, realization in it, like remembering where's home or something. Feeling the presence of the infinite. Possibly my favorite song on the White Album, it touches me in this more contemplative phase Mil Coisas Invisíveis represents to me, i guess.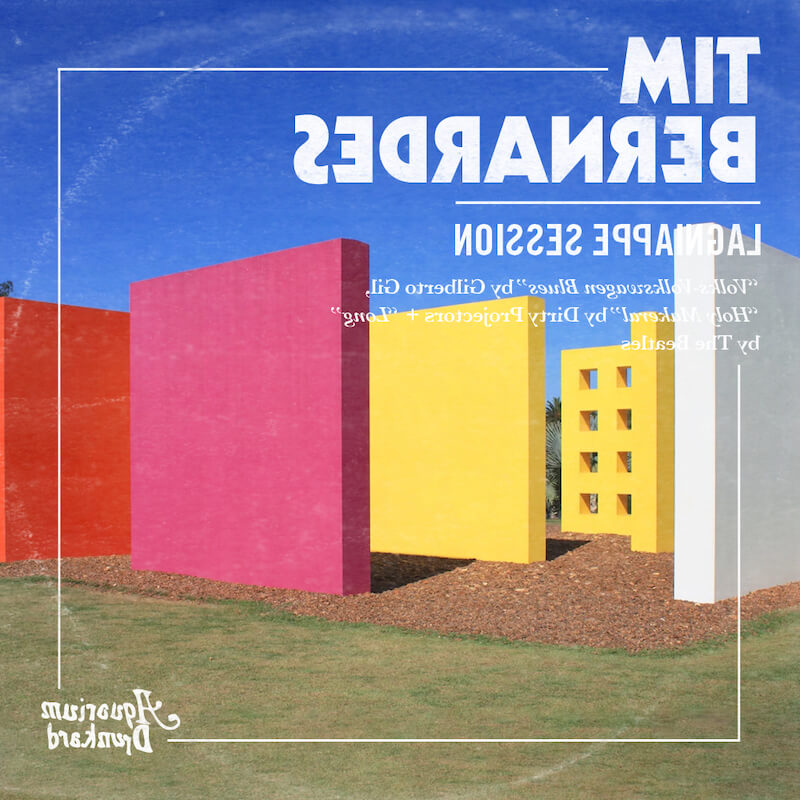 Lagniappe Sessions Archives / imagery via d norsen
For heads, by heads. Aquarium Drunkard is powered by our patrons. Keep the servers humming and help us continue doing it by pledging your support via our Patreon page.