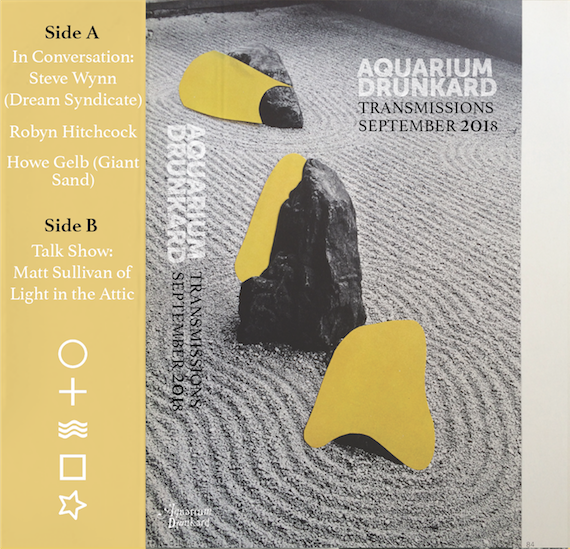 We're back. The weather is beginning to turn. We're almost there. Welcome to the September edition of the Transmissions podcast. On this episode, we sit down with three legends of independent music: psychedelic singer/songwriter Robyn Hitchcock, Giant Sand leader Howe Gelb, and Steve Wynn of the Dream Syndicate. Since emerging in the '80s, they've amassed incredible catalogs, and they're all still making vital and poetic records. We spoke earlier this month at HOCO Fest, a multi-day festival in Tucson, Arizona. Sitting down at the KXCI studio at Hotel Congress, the three riffed on their years making music, how their sounds have evolved over the years, and what a lifelong commitment to making art looks like. But first, our conversation with Matt Sullivan of Light in the Attic Records, one of our longtime favorite reissue labels. We spoke live at Gold Diggers in East Hollywood as part of our Talk Show series – a set of live conversations centered around the worlds of music, art, film and beyond. LITA has released records by Rodriguez, Betty Davis, Lee Hazlewood, Jim Sullivan, Serge Gainsbourg, and has launched expansive archives like the Native North America and Japan Archival projects. How did Light in the Attic get started? Live on stage at Gold Diggers, Sullivan explained it all.
Transmissions Podcast :: Light in the Attic/Howe Gelb, Steve Wynn, Robyn Hitchcock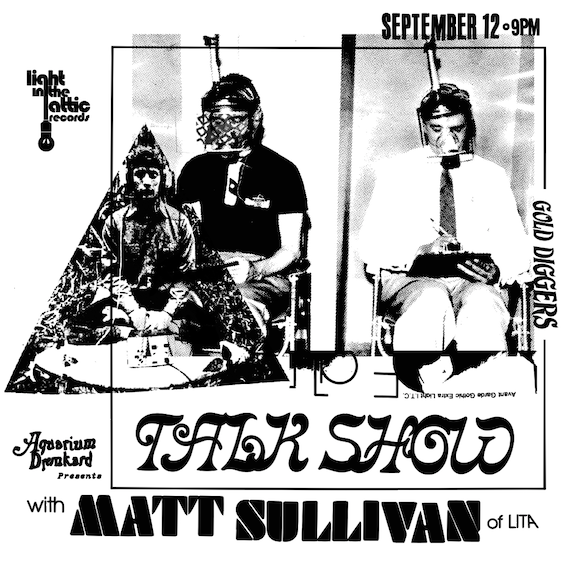 From the mysterious Lewis to the folk singer Karen Dalton, Los Angeles and Seattle label Light in the Attic has been restoring and archiving under-recognized music since 2002. Along the way, it's meant breakout successes and years of digging into the stories each record issue has to tell. "I feel like we're really blessed at Light in the Attic to meet so many amazing…inspiring people who really sacrificed to make this music," Sullivan says. "And most of them put all their love into and really failed, at least financially failed, or sales-wise failed…so to see people happy regardless of whether we sell a copy or not, it means a lot."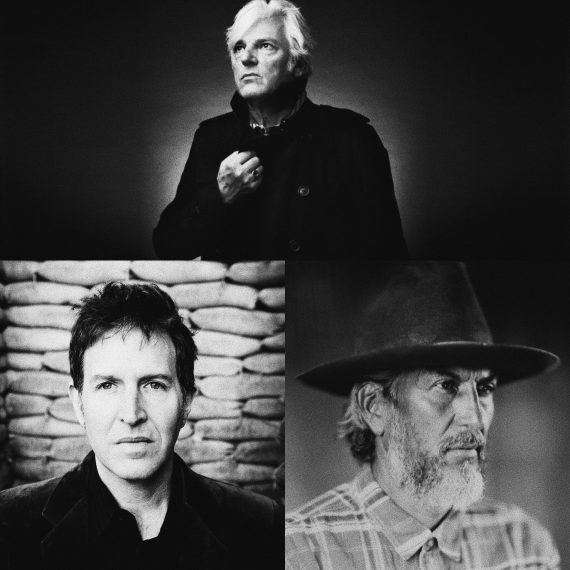 Howe Gelb, Robyn Hitchcock, and Steve Wynn write very different kind of songs. With his band Giant Sand, Howe Gelb pens strange, dusty songs about love and the desert; Both solo and with his Paisley Underground pioneering band the Dream Syndicate, Wynn composes driving minimalist rock sagas. And after emerging from the UK punk scene with the Soft Boys, Robyn Hitchcock has embarked on a career full of wry and funny songs that skewer pop conventions. All three are vastly different songwriters, but nonetheless, they feel connected as well, keeping one foot in psychedelic experimentation, the other in classic, well-burnished songcraft, with references to jazz, blues, folk, and country. This month, they performed at HOCO Fest in Tucson, Arizona, a place where they all share considerable history, and we decamped to the KXCI Studios at the historic Hotel Congress to discuss their shared, and diverging, paths.
If you enjoyed our show, please feel free rate and review on Apple Podcasts. Even better? You can personally tell a friend to check it out — by sharing the show via Spotify, Stitcher, MixCloud, or the TuneIn app. As always, tune into the weekly two-hour show on SIRIUS/XMU, channel 35, which can now be heard every Wednesday at 7pm PST with encore broadcasts on-demand via the SIRIUS/XM app. Follow AD on Facebook, Twitter, Instagram, and Tumblr.
Collage image by Michael J. Hentz.
Dig into the podcast archives, which include in-depth looks at the Voyager Golden Record and the Jesus People psychedelia movement, Laraaji's new age public access show Celestrana, how Numero Group revitalized the natural sound series Environments for the app age, and how Art Bell's late night conspiracy theories on Coast to Coast AM influenced broadcasters all over the world.
We've recently resurrected the bi-monthly Aquarium Drunkard email newsletter. Every two weeks, get interviews, mixtapes, cultural ephemera, and more delivered straight to your inbox. Sign up to receive it, here.